Weekly Leagues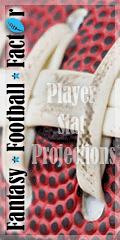 Fuzzys Fantasy Football are proud participants at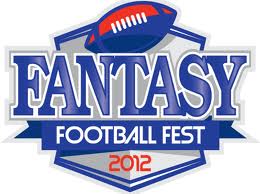 Hear us on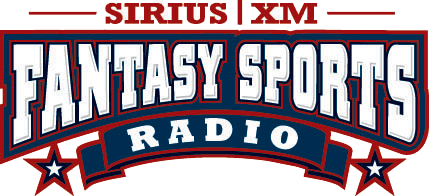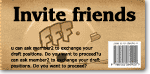 About Fuzzy's Fantasy Football Leagues
Why join a league at FFF »
Evolution of FFF »
FFF Choice »
Personal »
Mission Statement »

Why join a league at FFF

- Excellent payouts
Some sites payback only 50% of the prize fund! Check out our payouts and see for yourself why FFF is the better choice. Each league also rewards the regular season total points winner.
- No hidden costs or fees
You pay a one-time league fee to manage your team through the football season.
- Support
Have an issue, question, problem? E-mail or call a toll-free number and you'll receive a quick response that is NOT automated. There's actually a human behind the technology that cares you are 100% satisfied - imagine that!
- Choice
Live draft vs. e-mail draft, point per reception or not, normal, flex or super-flex lineups, many pricing options and you even select the type of payout you like. Our public leagues offer quite a variety.
- Fairness
The blind bidding system and a hold that is placed on dropped players creates a level playing field. It is impossible for 2 members to try and "trade" players to help each other out. A released player is not available until the next blind bidding process so everyone has an equal chance to bid on a dropped player.
- Unbiased & Experienced Commissioner
This will be my 23rd year commissioning fantasy football. As an experienced commish, I've had many decisions over the years including the need to dismiss owners from leagues, settling arguments and approving or rejecting trades. Any league member suspected of any suspicious activity will be investigated and proper action will result which may include banning the member from further league activity. My main focus is to provide you the fairest place to play on the web. For example, each and every trade is reviewed by FFF and most will be approved. There will be times though when it is obvious a trade smells wrong and it will be rejected. Every league member has the opportunity to voice their opinion with reasonable explanations and to protest trades. FFF though is the commissioner for each public and private league so the league members do not veto a trade by themselves - the system is there to alert the commissioner to check into the trade. This way you receive the fairest way to play fantasy football on the web.
- Check our testimonials
The testimonials are owners that found us just as you have - searching the Web for a great place to play fantasy football.
Logon and try a mock draft and see for yourself why FFF continues to be the best place on the Internet for fantasy football!

Evolution of FFF

It all started in 1993 when a friend and I were about to spend an afternoon playing Tecmo Bowl, when the question was asked, "have you ever heard of fantasy football?" "Yeah", I replied, "every week when I come to your place and you think you're gonna kick my butt at Tecmo Bowl." He proceeded to tell me about this great revelation that he made and about 15 minutes later he asked what I thought of fantasy football. I told him it sucks and let's start another season of Tecmo. Well, it took weeks for him to convince me to join his league. Once I started, I was totally hooked.

The league started with 6 teams the 1st year and we added 2 teams per year for the first few years. I won four straight Fantasy Bowls when the league first started behind Emmitt Smith and Steve Young in a 3 player keeper league (Emmitt was holding out our inaugural year and I took a risk picking him in 3rd round). After winning the 4th straight year, my friend had enough and I took over as sole commissioner. The league has now folded as I spend my time commishioning FFF.

The enjoyment I get from commissioning, seeing other owners improve and manage their teams always fascinated me. I had the concept to develop a fantasy football site where anyone could join in this amazing phenomenon for about 7 years. I knew some programming but it would have taken me years to learn enough programming to develop such a site. I gave up the thought of programming a site myself but the craving continued to share the enjoyment of fantasy football.

I developed a plan for a site and sought a development team to make my dreams become reality. A daunting task indeed, but I found an excellent programming team to develop FFF. It is truly remarkable to see the development of a custom site and everything that needs to be accomplished. I always wondered why there weren't more fantasy sites for public leagues and now I found my answers. The combination of football, programming, communication, business and marketing knowledge all comes strongly into play to develop a site such as this and FFF was worth every minute.


FFF Choice

FFF believes in choice. Public leagues choose from five different lineup options. We now offer Auction leagues which will become more popular. There are even options for payouts! FFF not only offers generous BIG-time payouts but offers it three different ways. FFF doesn't believe in taking away money from winning teams and giving to losing teams for competitive balance. (Although I will assure you that any team that has apparently given up will be accounted for and a legitimate lineup WILL BE submitted on their behalf).

You may join a public league or form your own private league. You can also use our software for the season while you have a live off-line draft and enter the players in our database. Usually you would need to form a private league to have choices but FFF offers quite a variety even for our public leagues. If you still want more options, form a private league with some friends and choose numerous lineup, scoring and payout options!

FFF also realizes many times the best team during the regular season becomes a dud for the playoffs. There is nothing that can be done to prevent this but to help alleviate some of the pain for the playoff plummet for the regular season juggernaut we award a payout for the highest scoring regular season team in every league!


Personal

Besides being the owner and webmaster for FFF, I have a web consulting business. I really enjoy making other people's dreams a reality by assisting in the development of web solutions for those that seek online businesses. I have primarily lived in Eastern Pennsylania my entire life but have never been an Eagles fan. If I must admit it, I have been a long-time Chargers fan since the days of Air Coryell. My hobby is quite obvious and any free time I find I like to spend with my 2 daughters.

In case anyone has wondered, why Fuzzy's? Fuzzy is a long-time nickname. I'm really not that Fuzzy but it sounds good with fantasy football and I like the idea of using the abbreviation FFF.


Mission Statement

My objective is to give everyone a place where they can enjoy and escape the realities of the real world. Fantasy Football is an amazing phenomenon and is just plain fun! I'm just here to try and contribute to the amazement and the fun that we call fantasy football.



Copyright football.statgeekonline.com